Felt patches and embroidered goods --- inspired by the golden age of tattooing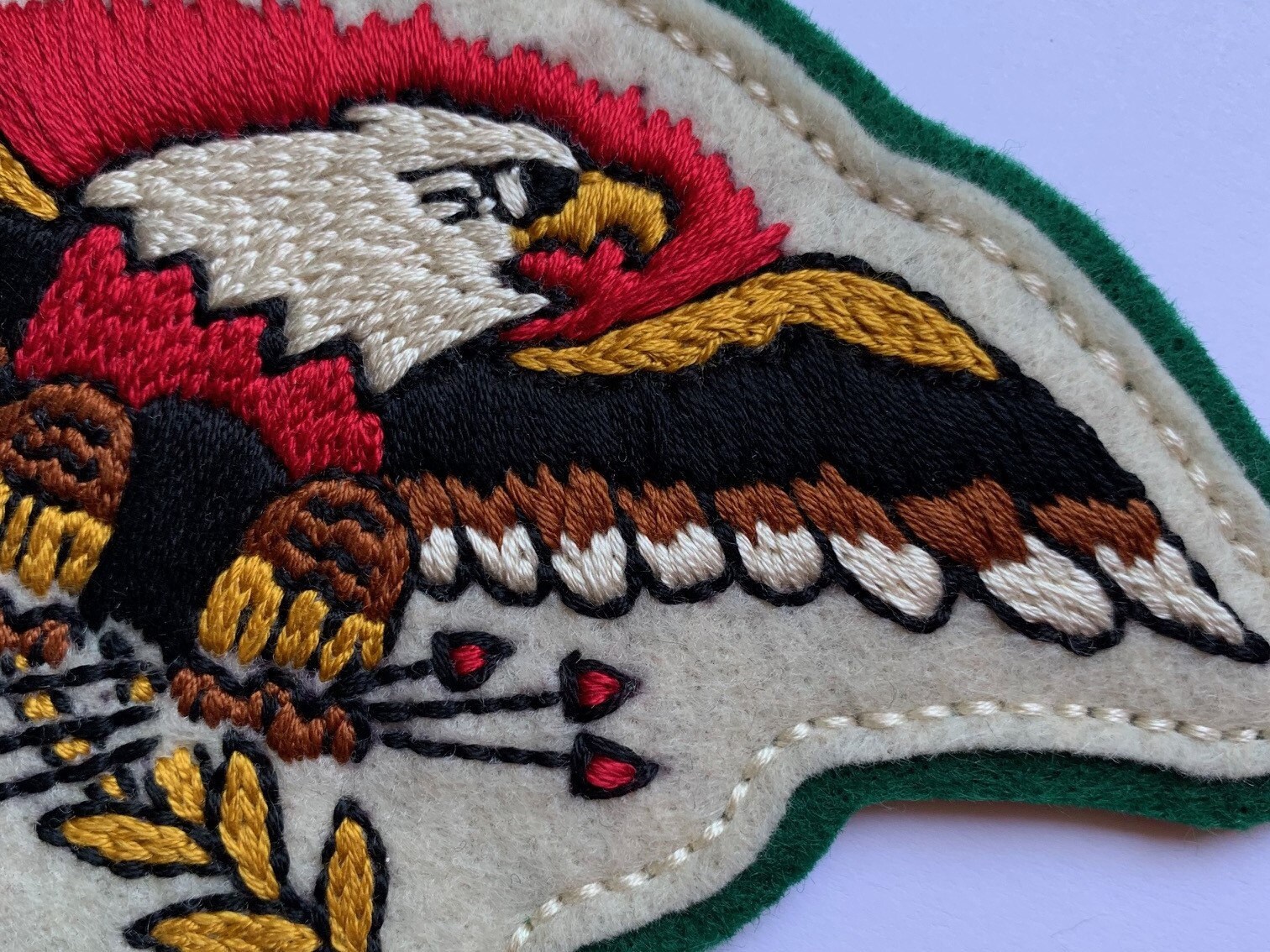 FAST DOLL creates 100% hand-stitched patches, custom clothing & accessories influenced by tattoo flash of the 1940s & 1950s.

Most designs you see here are all original to the shop unless otherwise noted (i.e. the Sailor Jerry designs and some custom commissioned work).

All embroidery is done entirely by hand with DMC 6-strand embroidery floss and Premium Kunin Eco Felt, which is made from recycled plastic bottles.

All embroidery and original designs drawn and made by Caroline DeSanctis.

Please send an email with any questions concerning commissions / custom inquiries, order information, restock requests, upcoming events, etc. via the info on the Contact page (link at bottom).

Sign up for the Fast Doll email newsletter to receive updates on events, new items, shop updates and other goings-on.